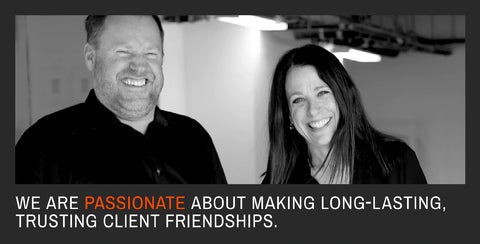 TORAN EGGERT
Managing Partner - Broker of Record
Toran is a leading retail expert with over two decades of hands on experience and many major successful developments under her belt. Her experience spans across mixed use and shopping centre development, leasing, asset management, operations, acquisitions, franchising, construction and design.
416-629-2251
toran@urbanreformrealty.com
BRYCE DYMOND
Managing Partner - Sales Representative
Since 1999 Bryce has had the privilege of working with some of North America's leading retailers in their pursuit of quality retail real estate across Canada. He has effectively charted the retail road map in malls, streets, strip centres and power centres.
416-575-4532
bryce@urbanreformrealty.com
SARAH GREEN
Broker
Sarah's career spans over 25 years in Canada's retail real estate industry. Her unique skillset has been developed through working complex transactions for national landlords and tenants.  Her extensive experience includes leasing positions at O&Y, and Cambridge Shopping Centres, plus running the 425 store fleet of stores for Chapters, Coles and Indigo. More recently Sarah held a senior position in the retail representation division of a large international brokerage.
416-725-5575
sarah@urbanreformrealty.com 
MICHAEL CALDERONE
Broker
Michael's career spans over 15 years in both landlord advisory and tenant representation, having spent the majority of his career at Northwest Atlantic. With his vast experience in urban and suburban markets, Michael tenaciously serves his clients and executes growth strategies through his extensive market knowledge and leasing know-how.
416-409-7903
michael@urbanreformrealty.com
CHRIS WANZEL
Sales Representative
Chris joined URR from Oxford Properties and was integral in the redevelopment of several vacant anchors and remerchandising of key GTA enclosed malls. Chris was in charge of developing Oxford's urban assets by attracting first-to-market restaurants, retailers and entertainment uses from across the globe. Prior to this tenure, he ran the most successful retail urban team at CBRE.
416-450-2098
chris@urbanreformrealty.com
ELAINE HENG
Sales Representative
Elaine started her career in the real estate industry in 2005. She specializes in tenant representation in enclosed shopping centres and high streets. Elaine has worked with various national and first-to-market international retailers in developing and executing successful real estate strategies.
416-889-4532
elaine@urbanreformrealty.com
CORY MCGILLIS
Sales Representative
Cory started his career in the real estate industry in 2017 working with an office leasing team at a national brokerage and has extensive knowledge across Ontario and into many rural markets.
647-220-0301
cory@urbanreformrealty.com
NAOMI KEMPKES
Sales Representative
Naomi has more than 15 years of experience in the restaurant and retail sector. Her intimate knowledge of both industries helps clients find the most suitable locations for their needs. As a recent graduate from the Humber Real Estate Education program, Naomi is looking to apply her operations background to the commercial real estate sector.
647-822-1656
naomi@urbanreformrealty.com
PAUL NEAL
Consultancy and Advisory
Paul is an industry veteran with over 30 years of diverse experience ranging from strategic portfolio management and global account management to lease administration & audit. He helps clients across all asset classes and industry sectors strategically align and optimize their real estate with corporate business objectives to deliver operational efficiencies, cost savings and bottom-line results.
416-579-9817
paul@urbanreformrealty.com
ALEX CHARLEBOIS
Sales Representative
Alex joins URR from Oxford Properties where she was part of the leasing team specializing in retail/restaurant & entertainment leasing across the portfolio. Alex played an integral role in launching Oxford's first-to-market innovative food hall concepts at Upper Canada Mall and Square One Shopping Centre. Alex was also a key contributor to the leasing teams responsible for Yorkdale, Hillcrest and Square One Shopping Centres by attracting and prospecting best-in-class retailers, restaurants and health/fitness players across the US & Canada.
647-924-7533
alex@urbanreformrealty.com
MARY FILSON
Sales Coordinator
Mary is a versatile and meticulous administrative and marketing professional with over fifteen years of experience in business operations, brand marketing, and customer relations. Mary has spent most of her career focused on residential and commercial real estate in Ontario where she has worked with multiple employers evaluating and evolving their internal operations to help drive success and further refine processes to support staff and client needs.
416-587-0837
mary@urbanreformrealty.com
NICOLE MONIZ
Sales Representative
Nicole started her career in real estate in 2007. Her most recent experience includes managing Great Clips' national real estate portfolio, working closely with landlords in pursuit of expansion opportunities across Canada as well as transacting with top retailers during her tenure at Choice Properties REIT, where she managed retail leasing for existing and new development projects. Nicole built her foundation in real estate at a leading international brokerage where she leveraged their multifaceted business lines to gain valuable experience managing transactions for national accounts such as Shred-it, Investors Group, LifeLabs, CMHC, Ernst & Young and Sunlife.
416-617-1730
nicole@urbanreformrealty.com